Enhanced levels of comfort and increased capacity for coach customers - thanks to new investment from Excelsior
POSTED BY:
Go South Coast Coaches
29th October, 2020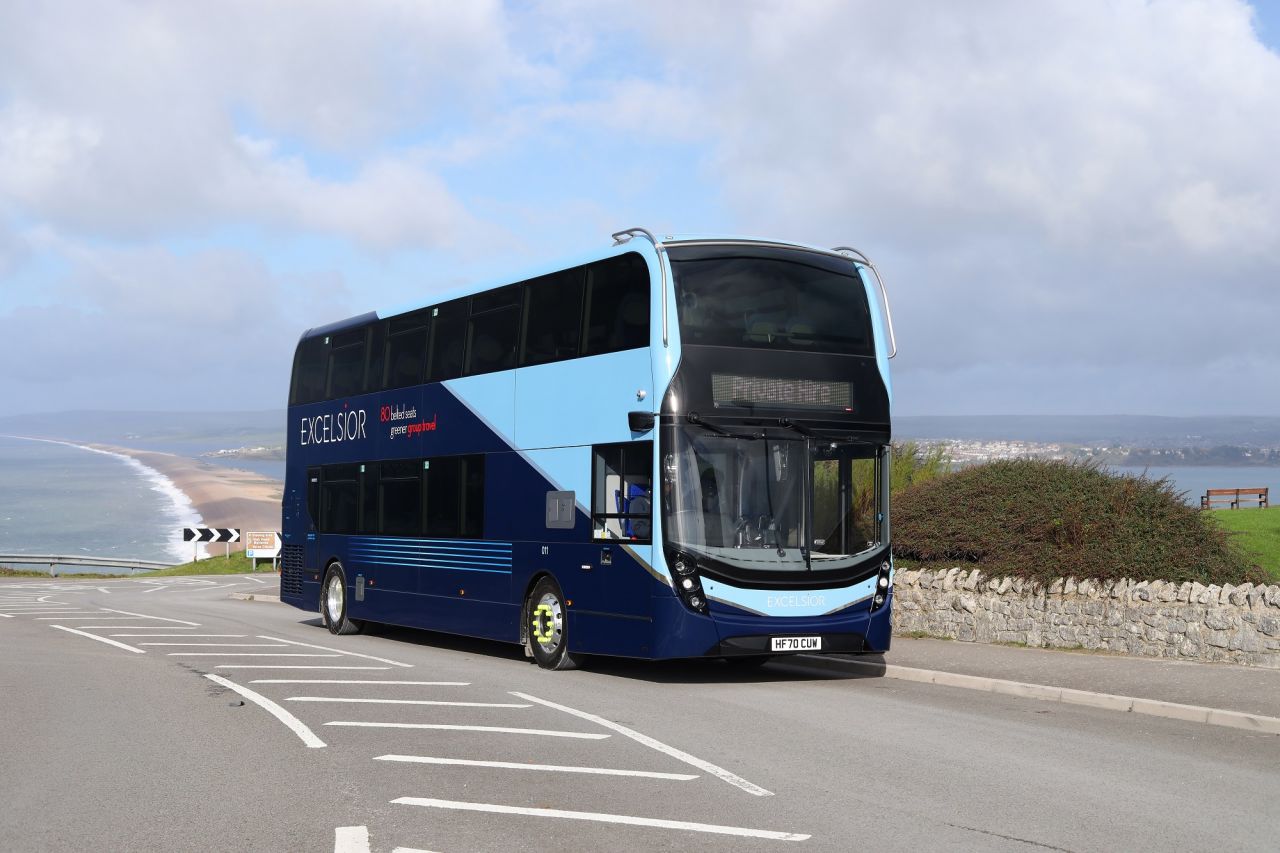 POSTED BY:
Go South Coast Coaches
29th October, 2020
Excelsior has unveiled a brand new double decker bus to join its growing fleet in Bournemouth. The coach operator provides services for a number of different purposes - including private hire, tours, airport transfers and corporate shuttles.
And its latest investment will offer enhanced comfort for those travelling with its team in the region, and further afield.
"This new 80-seater ADL Enviro 400 MMC represents a significant investment for us," said Excelsior general manager David Heckles. "This proven ADL product offers the very latest Euro 6 engine and has been accredited as a low emission bus by the Low Carbon Vehicle Partnership. It is exceptionally green - and it oozes refinement and quality."
The bus offers extra capacity, and is equipped throughout with seat belts - making it ideal for hire by schools. It is also the first double decker owned by parent company Go South Coast to be fitted with SmartVision and MirrorEye - new technology which replaces external mirrors and offers various safety benefits.
"We wanted to take our customers' comfort and safety to a whole new level and we're delighted with this new double decker bus," added David. "Those travelling with us will enjoy the benefits of USB chargers, mobile phone docking stations and air conditioning.
"Our new investment also means we can accommodate a wide range of groups on board our fleet - with capacity ranging from 19 to 80 passengers."