Increased X8 from Monday 1st June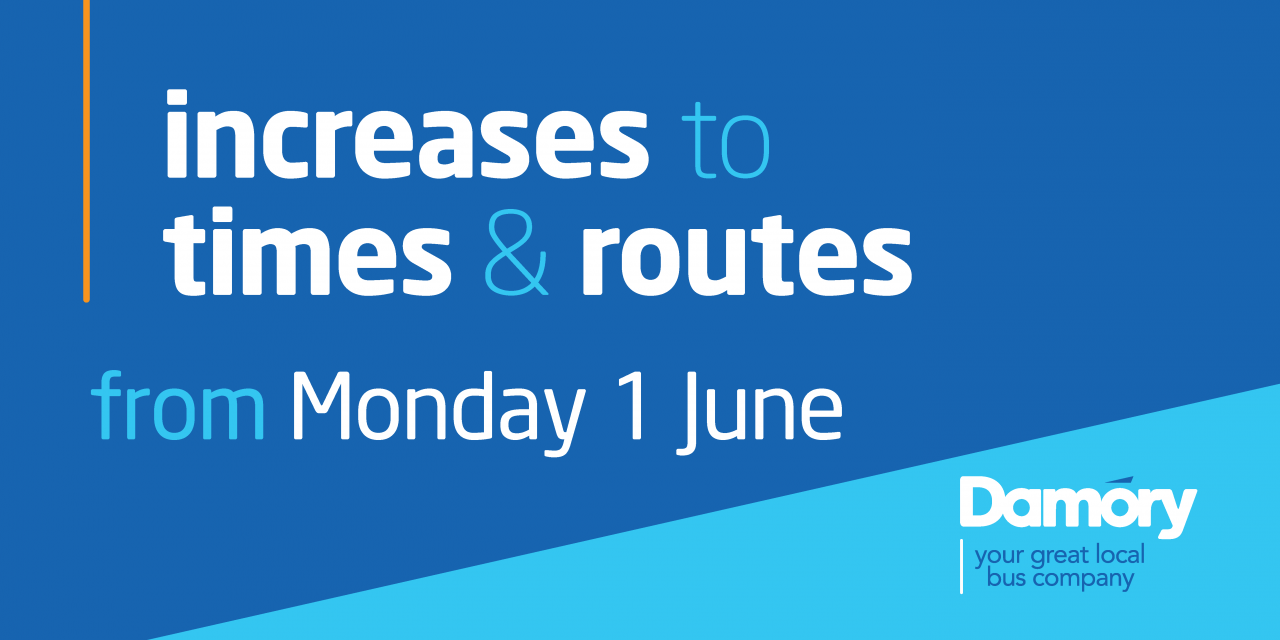 The government recently announced that those who cannot work from home should return to work. As a result, we expect to see an increase in people wanting to use the bus, and to maintain social distancing, we are pleased to be increasing the X8 timetable for you.
We encourage you to follow the official guidelines when making a journey, including wearing a face covering, travelling during off-peak hours, only paying by contactless or mobile app, and making sure you adhere to social distancing on-board where possible.
The Damory/morebus X8 will be increased to an hourly Monday to Saturday service as of Monday 1st June. There will continue to be no Sunday service at present. The timetable will be available to view on the morebus website shortly.
We thank you for your continued patience during these challenging times and pay tribute to our drivers, engineers, cleaners and all other colleagues who are working incredibly hard to keep the wheels turning.