Outstanding performance as Teri scoops Go South Coast top award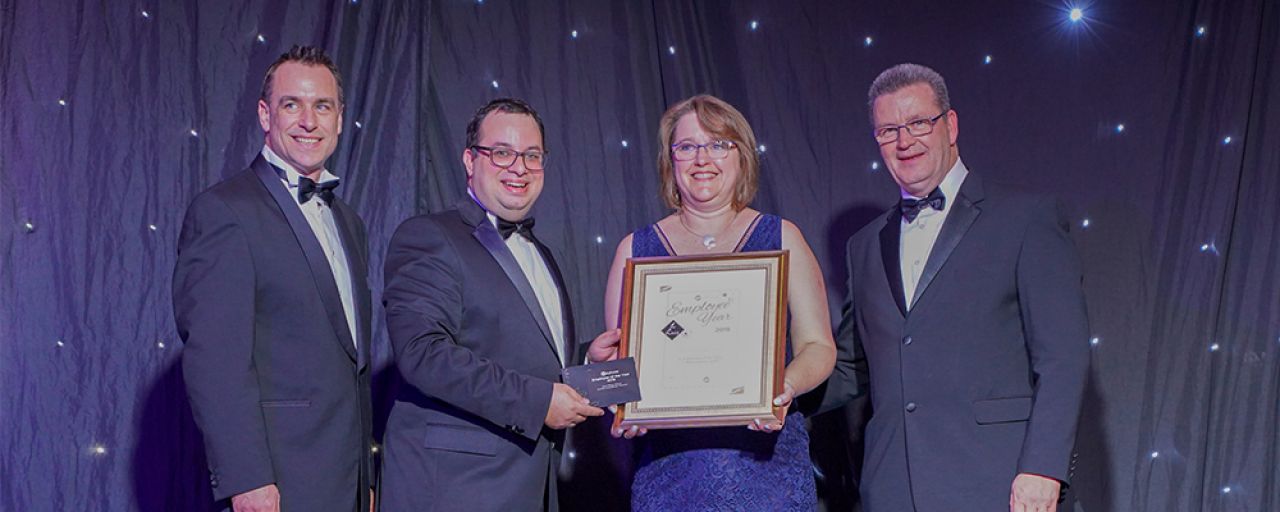 Our colleague, Teri Wareham, is celebrating this week - after being named Damory employee of the year.
Teri has been praised for her dedication, professionalism and enthusiasm for her work, and is highly-respected by her colleagues and managers alike.
Teri has also been named employee of the year for our parent company, Go South Coast, and was presented with her awards at the company's annual ceremony.
"To win these awards is no mean feat," said operations director, David Lee-Kong. "It takes someone who is consistent, someone who cares, and someone who surprises us daily
"When reviewing our cohort of winners, Teri truly stood out to us as someone who deserves company-wide recognition for everything she does. She is hard-working, kind, charitable and is a rock to her colleagues and managers.
'It is truly fair to say that Teri is the cog, nuts and bolts that keep our machine running, and I know that everyone at both Damory and Go South Coast agrees.
"I would like to congratulate Teri on her awards, and I wish her much success over the coming year."
Teri added: "I'm surprised but absolutely thrilled to be honoured with this award. I have many amazing colleagues and managers here at Damory, and it's an absolute pleasure to come to work.
"Now I'm looking forward to another action-packed year ahead, working alongside a great team here in Pimperne."
In recognition of her efforts, Teri received £3,500 worth of vouchers and two weeks' additional leave, along with her framed certificates.
Have you had excellent customer service? Or know of a Damory, Excelsior or Tourist employee who has gone the extra mile? You can nominate them for Coaching's Finest here.
Each quarter an employee is chosen out of those nominated, the winner receives £50 worth of shopping vouchers, and an invite to the awards night A Night with the Stars.