Plans to involve local families in heritage railway project boosted by Damory cash donation
POSTED BY:
Go South Coast Coaches
15th September, 2023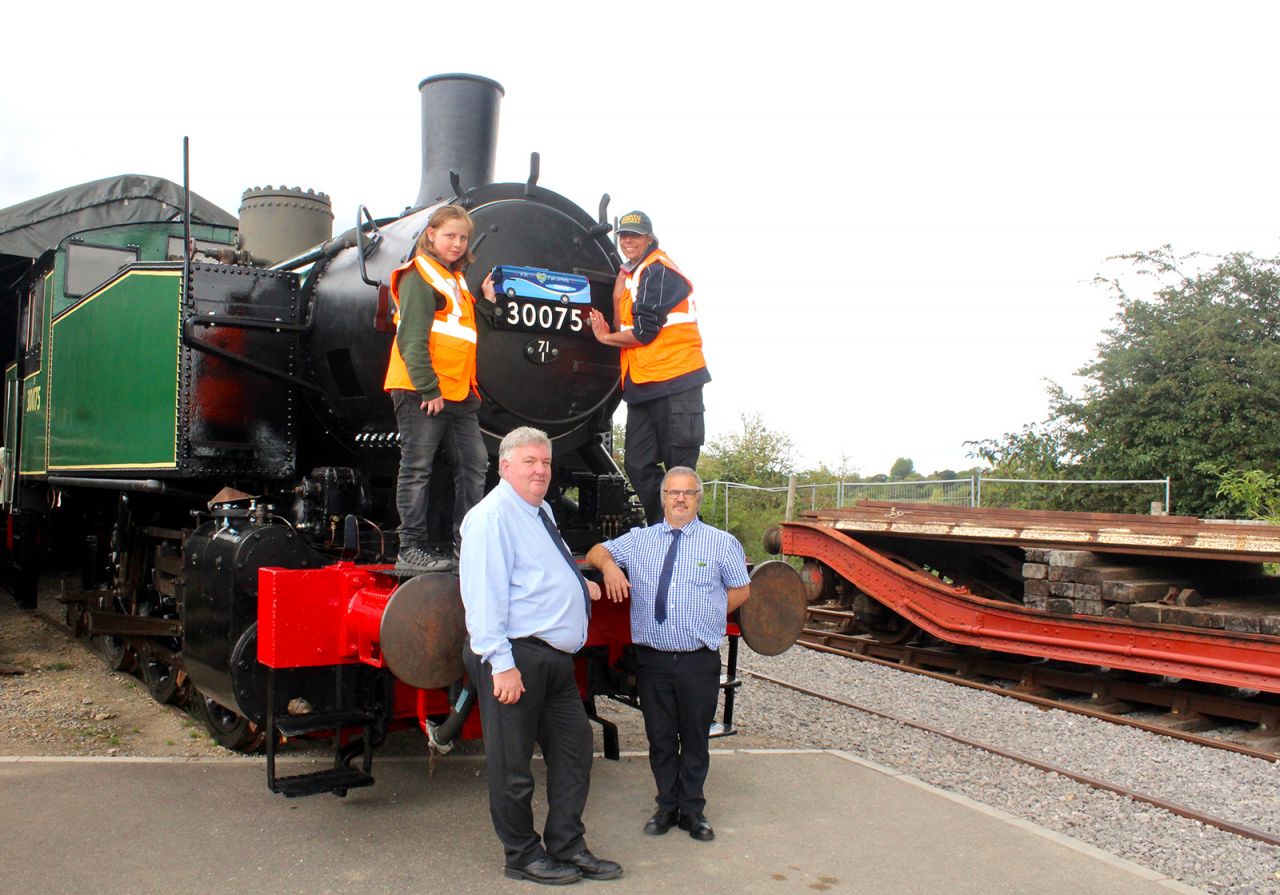 POSTED BY:
Go South Coast Coaches
15th September, 2023
A local heritage railway, based in Shillingstone, has received a boost this week – thanks to a cash donation from our Community fund.
North Dorset Railway is located in the old station building, and currently has a café, shop and small museum as well as carrying out work to the track and station buildings.
"Our aim is to start running trains from Shillingstone with the ultimate aim of rebuilding the former Somerset & Dorset Railway line to Sturminster Newton, and we are also in the process of training drivers and support staff," said North Dorset Railway chair, Jon Jenkins.
"We also plan to start a family group, encouraging families to involve themselves in the business of public transport, health and safety and the general running of the railway, together with dealing with visitors to the site.
"With this in mind, two of our volunteers have visited nearby Swanage Railway to gather information on how a similar group has been successfully established there. We know we will require extra funding for this new initiative, with a need for safety equipment, safeguarding, training and induction packs, membership cards and training records.
"We contacted local bus operator, Damory, through its community fund, and were delighted to receive £250 towards setting up our family group. We'd like to thank them for their generous support and are looking forward to putting the money to very good use in the near future."
Lee Peters from Damory added: "North Dorset Railway is a wonderful example of an organisation bringing people from all backgrounds across the area together. This is exactly the sort of cause our community fund is designed for, and I'm delighted we have been able to help."