School coach driver Sue scoops Excelsior's employee of the year award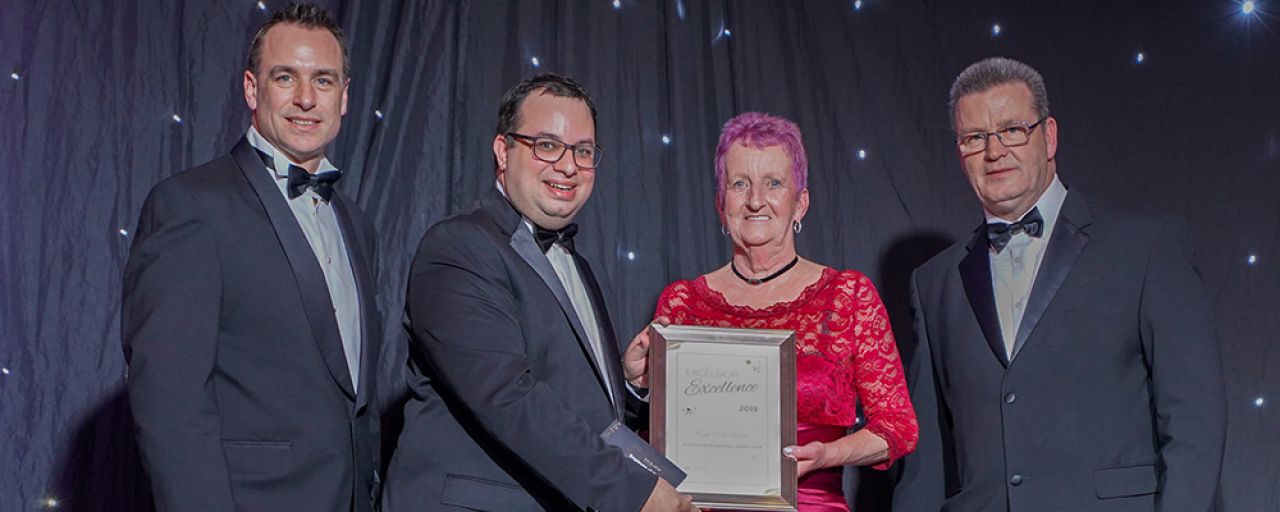 Excelsior driver, Sue Hamilton, is celebrating after being named employee of the year.
Since joining in 2018, Sue has helped continue Excelsior's reputation for excellent customer service and reliable coach hire. She was presented with her award at our annual ceremony.
"Sue regularly attracts compliments from students who journey on her school routes," said our operations director, David Lee-Kong. "One parent even wrote to us, asking us to thank her for keeping their child safe everyday.
"Regularly going above-and-beyond the call of duty without effort, Sue's personality is infectious. I am thrilled for her and wish her all the best with Excelsior during the coming year."
Sue added: "Having joined Excelsior two years after Go South Coast acquired the company, I'm so pleased to have been given this recognition. I work with many great colleagues - and it must have been a difficult decision to choose one of us.
"For me, the work I do is a real pleasure. It's good to know that parents put their trust in me to ensure their children get to school safely and on time. I'm looking forward to building on this success and having a great 2020."
In recognition of her efforts, Sue received £500 worth of vouchers and a framed certificate.