PB8 - Moreton and Lulworth to Purbeck School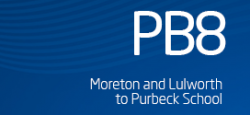 This route is for passholders only. Students entitled to free school transport will receive their passes by post - the pass will show the route number on which it is valid.
Non-entitled students wishing to travel on this route can apply to purchase a surplus seat pass by contacting us. A waiting list system is currently in place for surplus seat passes and availability cannot be guaranteed.
Due to roadworks taking place between 14th September and 9th October 2020, there will be a temporary timetable in place during this time. View temporary PDF timetable.
Download Timetable